Sunsight designs and manufacturers robust, reliable, and transparent alignment solutions resulting in outstanding quality of service (QoS) for both service providers and end users. Sunsight alone is equipped to offer innovative alignment systems for the wireless industry and beyond.
Below you will find our current product offerings; please keep in mind that Sunsight has capabilities to build customized products and mounting options for many diverse markets.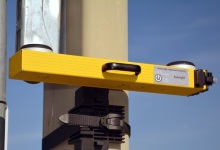 The Sunsight AntennAlign® Alignment Tool (AAT) is the toughest, most accurate antenna alignment tool for cellular panel installation or antenna position audits. The AAT measures antenna alignment in azimuth, tilt, and roll (plumb) while also indicating its AGL height above ground level (with the Laser Rangefinder Option). The only alignment tool accepted by all carriers in all regions, the Sunsight AAT is the best choice for your RF panel alignment needs.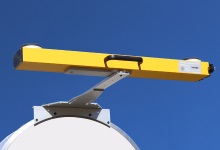 Sunsight's Microwave Path Alignment Kits have revolutionized the field alignment of Microwave Antenna links. These alignment kits are self-contained alignment systems for aligning microwave links at any line-of-sight distance. The patented systems calculate the required azimuth and elevation in real-time using the exact GPS location of both ends of the microwave link. In addition, the MW15 path alignment kit can also be used as two RF panel alignment systems.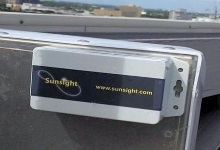 Sunsight's sensors are small, inexpensive, battery operated units that require nothing more than attaching the sensor using the provided two-sided construction adhesive tape and then turning the unit on. The sensor immediately starts reporting to the cloud site. Collected data can be aggregated from thousands of sensors and remains stored in the cloud database.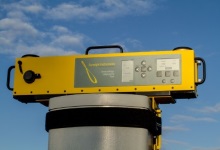 The Classic AAT model has been around for almost a decade with thousands of units still operating in the field all over the world – including many of the first handful ever made in 2008. The Classic AAT units still meet wireless carrier specifications and are still supported and serviced by Sunsight. The Classic AAT boasts an accuracy of .3 degrees RMS in azimuth and .25 degree in Tilt and Roll with our original housing and onboard LCD screens. While most of Sunsight's production today is geared towards our newer models, we will continue to support our loyal Classic AAT users with new units and accessories. The tool that started it all!