The only tool that does it all – patented end-to-end link alignment and RF Panel Antenna Alignment in one system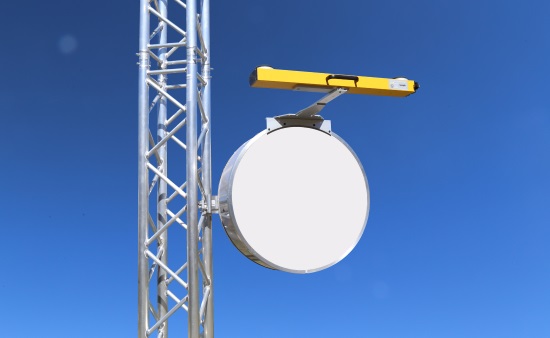 The MW15 Microwave Path Alignment Tool is the most versatile of the antenna alignment products in Sunsight's product portfolio. The Sunsight MW Path Alignment Kit is an all-in-one alignment solution that includes the most advanced microwave alignment system in the market, as well as all the features and capabilities of Sunsight's standard AAT. One MW15 Kit can function in Sunsight's patented (US 9,781,233) end-to-end microwave mode, the units can also be used as two single-ended microwave alignment units, or as two independent AATs for panel antenna alignment. Our easy to use kit is simple to learn and can be operated in minutes. It provides immediate value to your operation in labor savings and the elimination of re-visits.
Sunsight's Microwave Path Alignment Kits have revolutionized how Microwave Antenna links are aligned. The Microwave Alignment Kits are self-contained alignment systems for aligning microwave links at any line-of-sight distance. These patented systems calculate the required path alignment, including both azimuth and elevation, in real-time using the exact GPS location of both ends of the microwave link.
Some of the advantages of the microwave path alignment products produced by Sunsight are that no active radio transmission is needed on the path being aligned, so removal of the radio or coax is not required. The kits are also completely frequency independent. They are an overlay solution working from the exact GPS locations of the antennas; each of the MW units automatically calculates the required azimuth and elevation. The two units included in the kit work in paired mode or independently, if required, to determine the required path parameters. You will no longer have to wait to find the RF signal from the other side, saving time, frustration, and resources. This state of the art Microwave Path Alignment Kit will take on your toughest path alignment jobs.
The MW15 Microwave Path Alignment Tools are also available for purchase in a single unit. The MW15 single unit offers all the same features as the kit, including use as a standard RF panel alignment tool, and can perform the patented end-to-end alignment when paired with a second MW15 unit.
Key Features of the MW15 Microwave Path Alignment Kit:
All-inclusive MW Kit includes two alignment units to allow simultaneous alignment of both sides of the link in minutes.
The MW units can be used independently to align one end of the link at a time which creates flexible installation schedules for customers.
MW Kit can be used for microwave path alignment or configured for use as two independent RF cellular antenna panel alignment systems with no additional hardware or software, making the MW15 an all-in-one alignment system for microwave and RF panel alignment.
MW Kit software determines the required path alignment automatically (target azimuth and elevation) which eliminates problems from data entry, incorrect path data sheets, or changing antenna locations.
Frequency and distance independent.
Azimuth, elevation, height, and location (Lat/Long) are captured into reports for customer and government communication agency records.
Designed with standard mounting points to facilitate creating custom mounting solutions.
Has the flexibility to support custom requirements for customer software and packaging of the product.
Reduces climber fatigue and time on tower. Faster and safer.
Intuitive use of the kit. Both climbers are presented with target and actual alignment values and are able to view the remote end's alignment progress as well.
Field Proven Toughness: solid powder coated aluminum housing, weather resistant (IP65).
Measures AGL height if required (with laser rangefinder option).
MW unit calibration can be done in the field by user in less than 2 minutes.
Parts and Accessories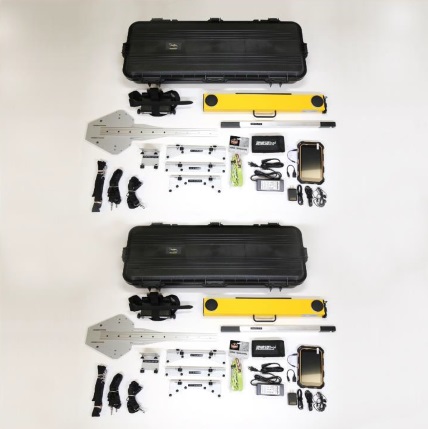 | | |
| --- | --- |
| Part Number: | 1015 |
| Part Name: | MW15 Kit |
Description: MW15 Microwave Path Alignment Kit (Includes: 2 MW15 Units; 2 Hard Carrying Case p/n 7015, 2 IP68 Sunsight Rugged Tablets p/n 4200; 2 Universal Microwave Mounts p/n 2200)
Microwave Path Alignment Kit Instructions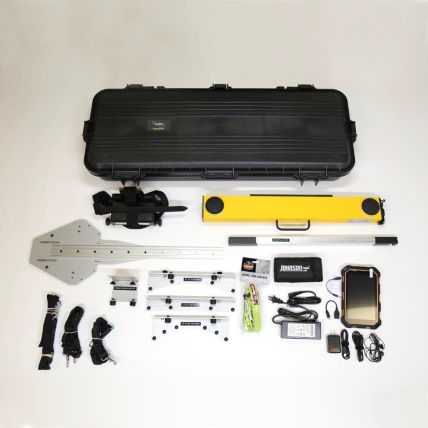 | | |
| --- | --- |
| Part Number: | MW15 |
| Part Name: | MW15 Single Unit |
Description: MW15 Microwave Path Alignment Single Unit (Includes: MW15 Unit; Hard Carrying Case p/n 7015, IP68 Sunsight Rugged Tablet p/n 4200; Universal Microwave Mount p/n 2200)
Microwave Path Alignment Kit Instructions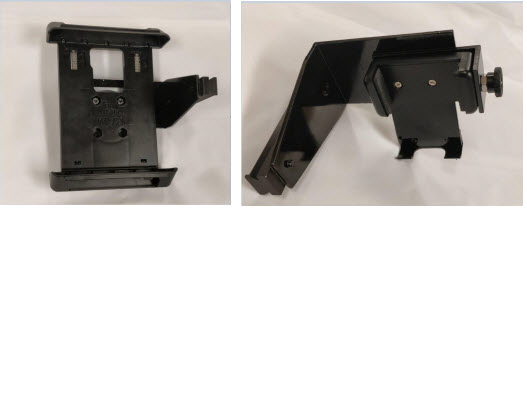 | | |
| --- | --- |
| Part Number: | 2400 |
| Part Name: | AntennaView Camera Mount Complete Kit |
Mounts Smartphone or Tablet to the Side Mount allowing for capture of AntennaView photo
Includes: AntennaView Camera Mount Complete with both Smartphone and Tablet Adapters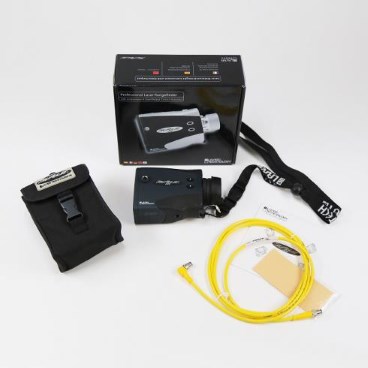 | | |
| --- | --- |
| Part Number: | 3301 |
| Part Name: | Laser Rangefinder Kit |
Used to measure AGL Height.
Description:  Laser Rangefinder Kit (Includes Laser Rangefinder, software activation and standard 2M cable p/n 3302)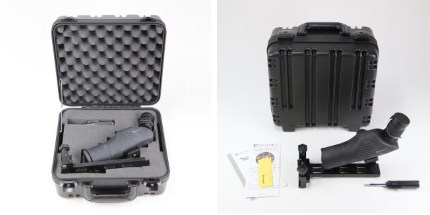 | | |
| --- | --- |
| Part Number: | 3300 |
| Part Name: | Azimuth |
For taking azimuth measurements with the MW/AAT Unit from the ground.
Description:  Azimuth Scope Kit (Includes spotting scope, mounting bracket, case, and tripod*)
*Tripod not pictured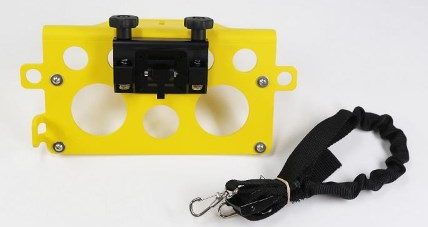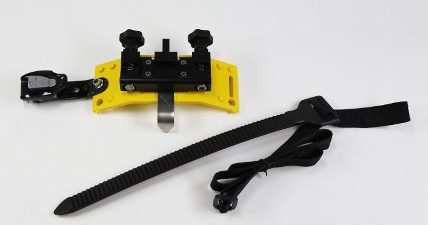 | | |
| --- | --- |
| Part Number: | 2101 |
| Part Name: | Small Cell Mount |
Description:  Round antenna mount for tubular and Kathrein antennas (ex: Kathrein p/n 840 10515 or 840 10516)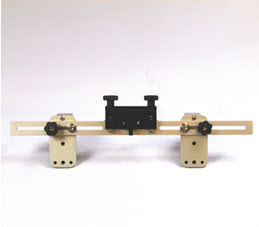 | | |
| --- | --- |
| Part Number: | 2220 |
| Part Name: | Flat Panel Antenna Mount |
Description:  Flat panel antenna mount (ex: Radwin 5000 JET Base Station)

| | |
| --- | --- |
| Part Number: | 2310 |
| Part Name: | Side Mount Extension |
Description: Side Mount Extension to allow the MW/AAT Unit to be positioned in front of an antenna (for flagpole/monopole)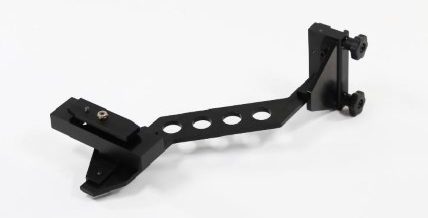 | | |
| --- | --- |
| Part Number: | 3215 |
| Part Name: | FASB Mount |
Description:  Nokia FASB Antenna Mount, for Nokia FASB Antenna Alignment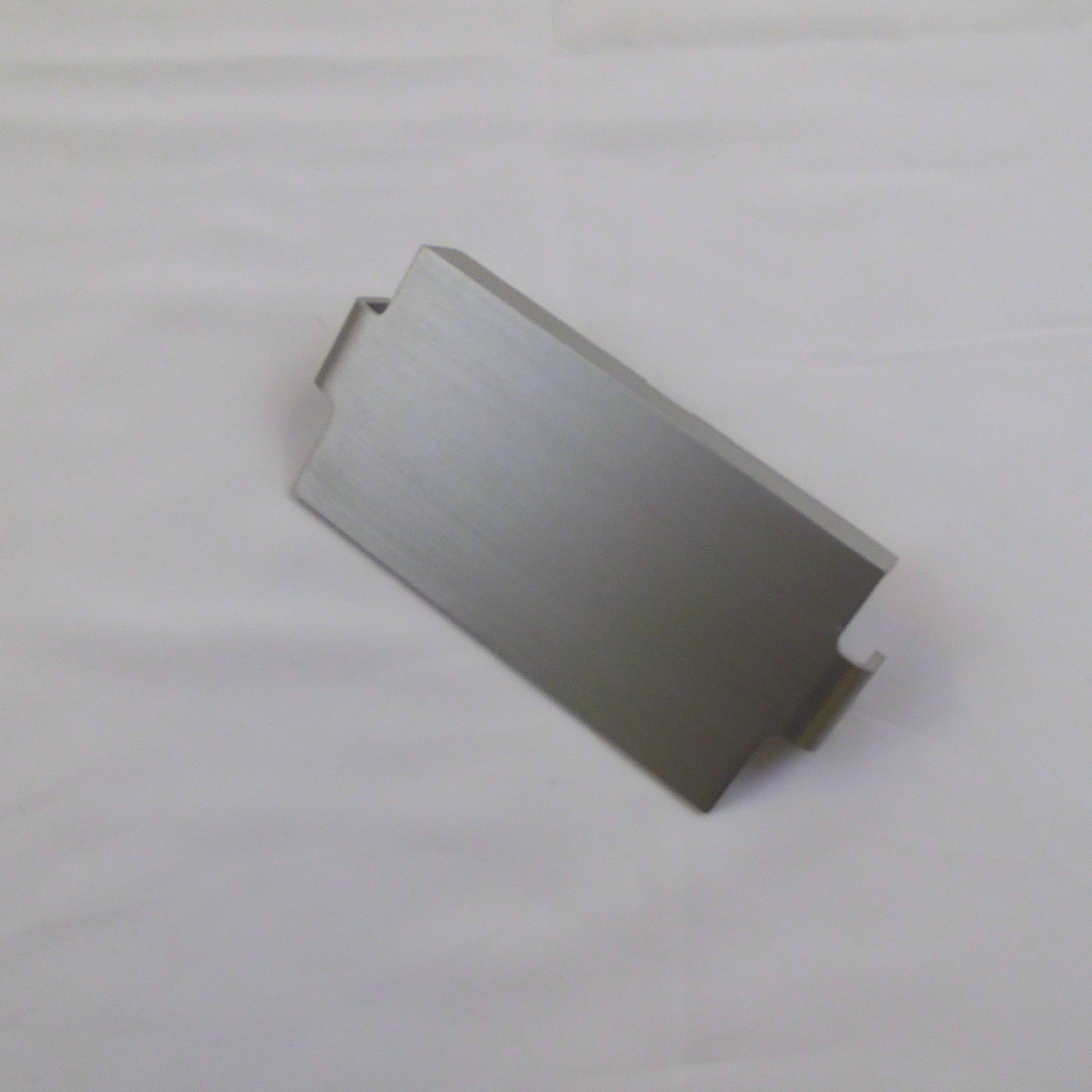 | | |
| --- | --- |
| Part Number: | 2320 |
| Part Name: | Quintel Antenna Adapter |
Description:  Quintel Antenna Side Mount Adapter for use with Side Mount when installing and aligning Quintel antennas.
*Requires Side Mount to be returned to Sunsight for modification.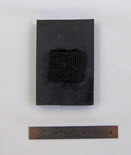 | | |
| --- | --- |
| Part Number: | 2111 |
| Part Name: | Omni Antenna Adapter |
Description:  Omni Antenna Adapter for use with Side Mount when installing and aligning small diameter Omni Antennas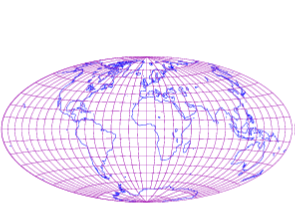 Part Number:
1205
Part Name:
Foreign Grid Bundle
Grid Bundle Includes:
Part Number: 1201
Part Name: Activation of British National Grid
Part Number: 1202
Part Name: Activation of Irish Grid
Part Number: 1203
Part Name: Activation of French Lambert Grid
Part Number: 1204
Part Name: Activation of Dutch RD Coordinate System (Rijksdriehoekscoördinaten)
*All Grid Systems can be purchased individually