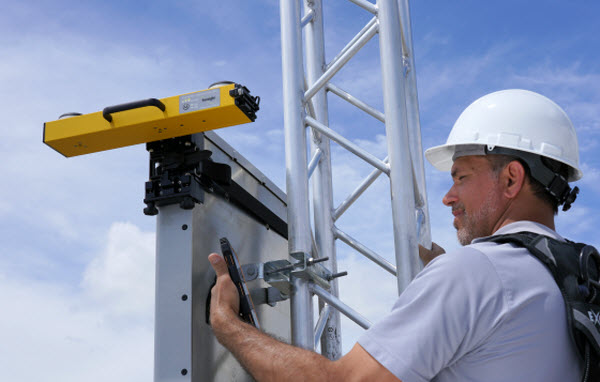 The Sunsight AntennAlign® Alignment Tool (AAT) is the toughest, most accurate antenna alignment tool for cellular panel installation or antenna alignment audits. It measures antenna alignment in azimuth, tilt, and roll (plumb) while also indicating its height above ground level (AGL) with the Laser Rangefinder Option. The AAT can be operated using any smartphone or tablet and includes free photo reporting feature for 4G Android smartphone or tablet users
The Sunsight AAT is the only antenna alignment tool accepted by all carriers in all markets in the U.S.
Highest Measurement Performance: produces by far the most accurate alignment measurements of any antenna alignment tool in the industry for azimuth, tilt and roll and height
Field Proven Toughness: IP-65 weather resistance (works in rain/snow and desert heat), powder coated aluminum housing, billet aluminum mounting system, no internal moving parts, no built-in display or camera lens to break. No plastic housing to shatter. Still the lightest and smallest form factor of any alignment tool in the industry (AAT30).
Extensive reporting capabilities are standard including antenna boresight photos and Google Earth files
Best Cost of ownership: most features for lowest price. No required annual returns for calibration (end user can calibrate in the field in under two minutes).
3 year manufacturer's warranty! Best in the industry.
Produces PDF, CSV and Google Earth reports for closeout packages that are accepted and required by all carriers.
Accurate. Reliable. Sunsight.
AAT30
AAT15
AAT08
Azimuth (Heading) Accuracy
(degrees)
+/- .3 RMS
+/- .5 R95
+/- .75 R99
+/- .15 RMS
+/- .3 R95
+/- .4 R99
+/- .08 RMS
+/- .16 R95
+/- .25 R99
Tilt and Roll Range and
Accuracy (degrees)
+/- 22.5 range
+/- .1 accuracy
+/- 22.5 range
+/- .1 accuracy
+/- 22.5 range
+/- .1 accuracy
AGL Height (ft)
+/- 1 standard
+/- .125 premium
+/- 1 standard
+/- .125 premium
+/- 1 standard
+/- .125 premium
Horizontal Accuracy (ft)
+/- 1**
+/- 1**
+/- 1**
Vertical Accuracy – MSL (ft)
+/- 2**
+/- 2**
+/- 2**
Size (in)
17 x 3 x 2.6
26 x 3 x 2.6
43 x 3 x 2.6
Weight (lb)
3.6
4.4
5.7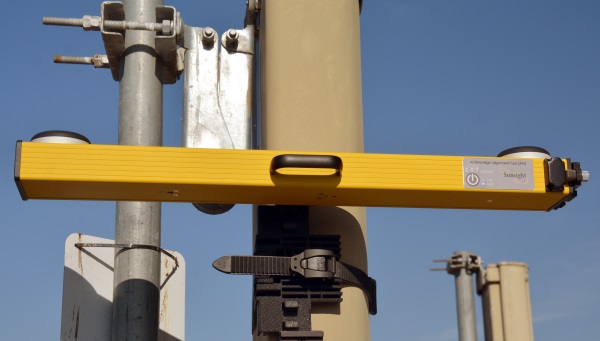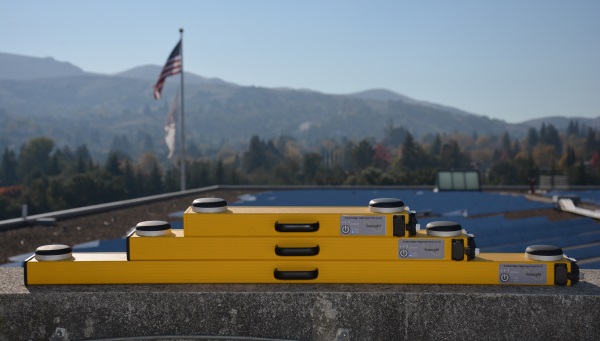 Custom model